Vie Faucet Script is being updated almost every month to improve existing features, adding new methods. Updates are always free with buyers so you should update your site when an update released,
Download the Vie Faucet Script update file
The update file is often a zip file contains multiple files. You can get it from the support group.
If you have not purchased the script, please take a look at Buy Vie Faucet Script.
Turn of your faucet
To prevent any data loss or errors that might occur while updating your Vie Faucet Script, you need to turn off your faucet before updating.
Go to your Admin Panel -> General Settings and then set Faucet Status to Off, then click on the Update button.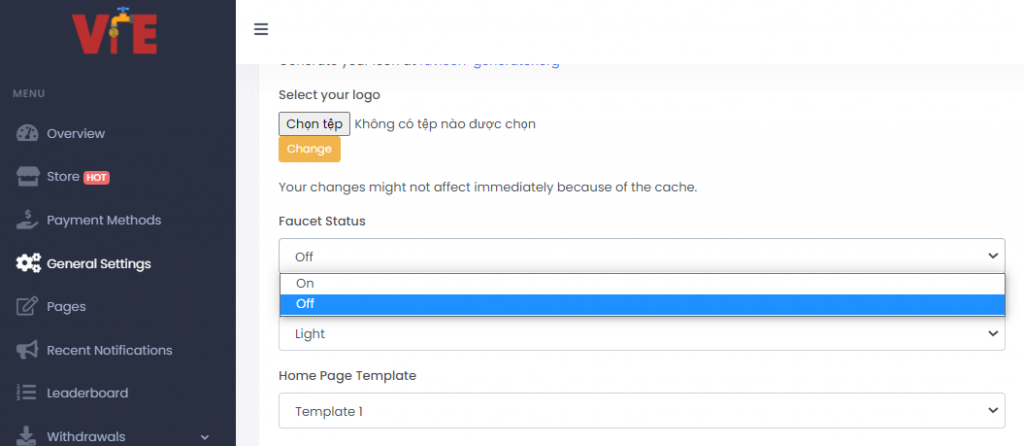 Update the Database
If you find a file named update.sql in the zip file, that means you need to update your database.
You need to open that update.sql file with any editor program (like Notepad, Visual Studio Code, Sublime Text, …), then copy all the commands inside.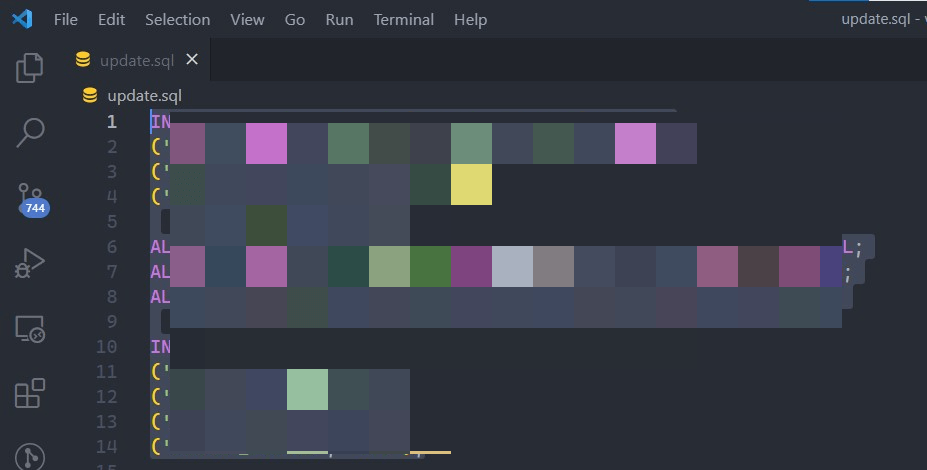 After that, open your PHPMyAdmin, select the database being used for your faucet (1) and click on the SQL tab (2). Then paste the commands copied before (3) and click on the Go button (4).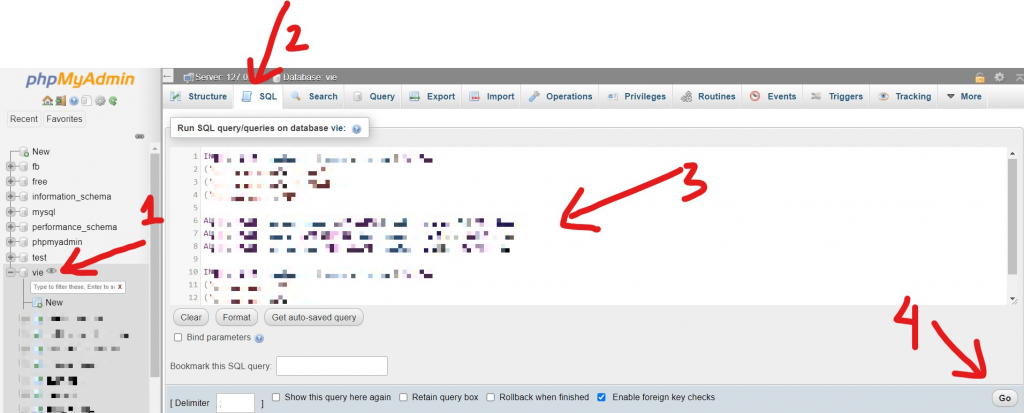 Still not sure how to do it? Watch this video: https://www.youtube.com/watch?v=Gqk0ZzyNoxY
Update the Files
To update files, you need to extract the zip file so that it can override old files. To do that, just upload the zip file to the root folder of the script and extract it.
Most web panels like Cpanel, AAPanel will override files automatically. However, some hosting like Hostinger with Hpanel will not do that for you so I suggest you extract the update file on your computer and use FTP to upload it.
Alternatively, you can use this unzipper file to extract the updated zip file. Upload both zip files and this unzipper.php to your root folder like this:

Then visit YOURDOMAIN/unzipper.php, set Extraction path as . (dot) and click Unzip Archive.
Remove uploaded files
Now you need to delete some files that you have just uploaded to update the script. They are the zip file include all updated files (include update.sql), unzipper.php (if you use it to extract the file).
Enjoy your new Vie Faucet Script
You are good to go now, please go to your admin panel and set your site On. If you have any problems during the update, don't hesitate to contact me on Telegram or the support group.